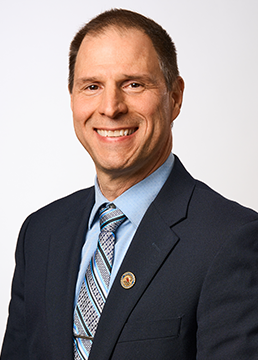 About Stéphane Laframboise
Stéphane joined the RCMP in 1990. Throughout his career, Stéphane has held a wide range of policing responsibilities with the RCMP, including contract and federal policing services. Over the last 15 years, Stéphane has worked in labour relations, assisting RCMP members in Quebec and many Francophone members across the country. In 2004, when posted in Montreal, Stéphane wanted to improve the working climate that prevailed at the time and he decided to join the Staff Relations Representative Program (SRRP). In 2013, Stéphane wanted to take the opportunity to modernize and improve the efficiency of the SRRP, should this program remain an option for Members following the SCC's decision. He moved a resolution on behalf of RCMP Members, commonly called "A vision for change", adopted by a majority vote by the National Caucus of the SRR. Stéphane always wants to make sure that all Members are treated fairly. As Director, he continues to this day to provide advice, support, and assistance to RCMP Members.
Key Accomplishments:
Served as an RCMP Member in Oshawa and in Toronto L.B Pearson Airport Detachments, Ontario.
Selected to be part of a joint police force exchange program. Worked in partnership in 1994 with the Ontario Provincial Police at Port Credit Detachment in Toronto, Ontario.
Served as an RCMP Member in St-Quentin Detachment and Irishtown Detachment in New Brunswick. Performed general duties, highway patrol duties and major traffic collision investigations.
Declared court expert as a traffic collision reconstructionist in New Brunswick.
Served as an Aircraft Protection Officer in Montreal, Quebec.
Elected Staff Relations Sub-Representative in the Canadian Air Carriers Protective Program in Montreal Quebec from 2005-2011.
Elected Staff Relations Representative (SRR) for the province of Quebec from 2011-2016.
As part of his national duties as SRR, served in the Training Committee and the Committee of the Isolated Posts and Government Housing Directives (relocation and travel entitlement).
In 2013, moved a resolution to modernize and improve the efficiency of the SRRP on behalf of RCMP Members during the SRR's National Caucus.
Involved with the Quebec Mounted Police Member Association (QMPMA) for 20 years from 1995-2015.
Elected Member Workplace Advisor for the province of Quebec from 2016-2019.
NPF interim member of the Board of Directors from 2016-2019.    
Elected NPF Director of Central Region (Quebec) in November 2019.
Chair of the National Joint Grievance Committee.
Member of the NPF Human Rights Committee since November 2022.