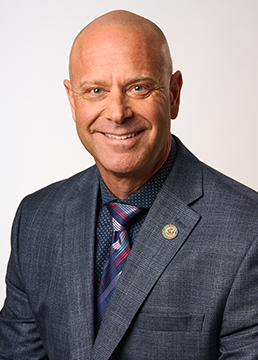 About Trevor Dinwoodie
Trevor was born in Victoria, raised in a proud and highly engaged RCMP family in North Delta, and now lives with his family in Surrey. He is an active and passionate member of the Surrey community with deep connections to various service agencies and community support organizations.
Committed to making a positive difference for RCMP Members and public safety overall, Trevor has participated in various labour relations initiatives and was elected to the National Police Federation Board in the fall of 2019.
Key Accomplishments:
Served as a front-line RCMP for 17 years in Surrey, B.C.
Trevor founded and led the Police Mental Health Outreach Team to provide proactive outreach and connections to vulnerable citizens. This initiative initially helped many previously homeless people in Surrey find housing and connect effectively with social services, resulting in a reduction in related crime and policing issues.
He has spoken internationally about the success and learnings from the Police Mental Health Outreach Team to other police and social services organizations.
Trevor also served as a front-line, operational RCMP officer responding to day-to-day calls, and providing education and crime prevention services and supports.
Trevor was also a Director and Chair of the Mounted Police Members Legal Fund and has participated in Committees advocating for legislative reform in policing.