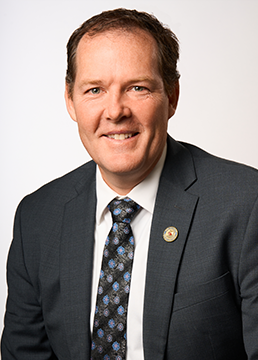 About Jeff Swann
Jeff was always interested in policing as a profession. In fact, one might say policing is in his blood. He joined in 1996 and has served in a variety of different locations, roles and responsibilities.
As an RCMP Member and in his role as a Detachment Commander, Jeff would always advocate for his Members and try to bring about positive change within the RCMP. Like most Members, he found himself frustrated by the lack of clear and consistent policies and procedures, and the resulting injustices his colleagues experienced. As an NPF Director, Jeff is now focusing on addressing these inequities by providing legal and advocacy support services to Members through his role on the Member Services Committee and in his Appeals and Audit roles.
Key Accomplishments:
Served as a front-line RCMP Constable in Barriere, B.C. and Salt Spring Island, B.C.
Served as a Corporal Watch Commander in Fort St. John, B.C. and a Corporal Supervisor in the Serious Crime Section. Promoted to a Sgt. Detachment Commander in Ucluelet, B.C. and then subsequently to a S/Sgt Member Workplace Advisor.
Comes from a family of police officers, with both sisters being active police officers in B.C., as well as a father, uncle, grandfather, and great grandfather all choosing policing as a career.
Has received several distinguished awards throughout his career. Most recently, in 2012, Jeff was awarded the Queen's Jubilee Medal for exemplary service. In 2015, Jeff was selected as the B.C. IODE Police Officer of the Year. Later that same year, at a presentation in Ottawa by the Governor General of Canada, Jeff was inducted into the Order of Merit. In 2018, due to his continued success and initiatives with Community Policing, Jeff was awarded the B.C. Community Achievement Award by the Lieutenant Governor of B.C.
Most recently, in November 2019, Jeff made his most important achievement by being elected by his peers to be a Director of the National Police Federation (NPF), a role he truly values as he continually strives to enhance and protect the lives of his fellow RCMP Members.