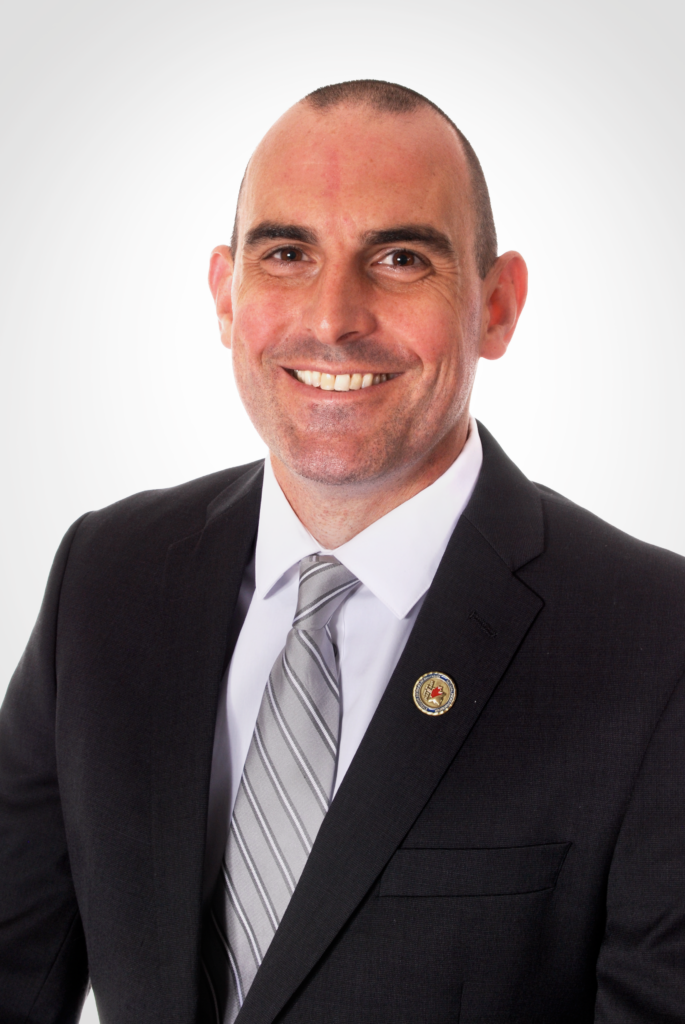 About Chris Voller
Chris grew up in both K and E Division and proudly followed in his father's footsteps to become an RCMP Member in 2007. Initially posted in Vernon, B.C., he has spent the majority of his career on Vancouver Island where he has served across a variety of communities, roles, and responsibilities.
Throughout his 15 years in the force, Chris has worked in numerous detachments, including in Limited Duration and Isolated Posts, and in multiple front line and supervising positions, which have provided him with a range of perspectives and experiences. Most concerned by the chronic under resourcing in the RCMP and the resulting unsafe working conditions for his colleagues, Chris hopes to support Members and their families by making the RCMP a healthier and safer workplace for all. As an NPF Local Area Representative for the past two years, he was able to support his peers through multiple police shootings and IIO investigations and he will continue this valuable work as an NPF Board Member.
Key Accomplishments:
Served as a front-line constable in Vernon, Port McNeil, and Courtenay, B.C.
Served as a Corporal Watch Commander in Port Hardy, B.C., Detachment Supervisor for Port Alice, and Indigenous Policing Services Supervisor. Chris was then moved to Corporal Detachment Commander on Quadra Island, B.C. and then to a Sergeant Division Commander in Campbell River, B.C.
Has received several distinguished awards in recent years. Most recently, in 2021, Chris was the recipient of the Order of Merit of the Police Forces, the International Association Chiefs of Police "40 under 40", and the British Columbia Reconciliation Award.
Has been an instructor for almost 10 years in multiple fields such as a Police and Public Safety Instructor, Conductive Electrical Weapon, Indoor and Outdoor IARD, Initial Critical Incident Response, and more.